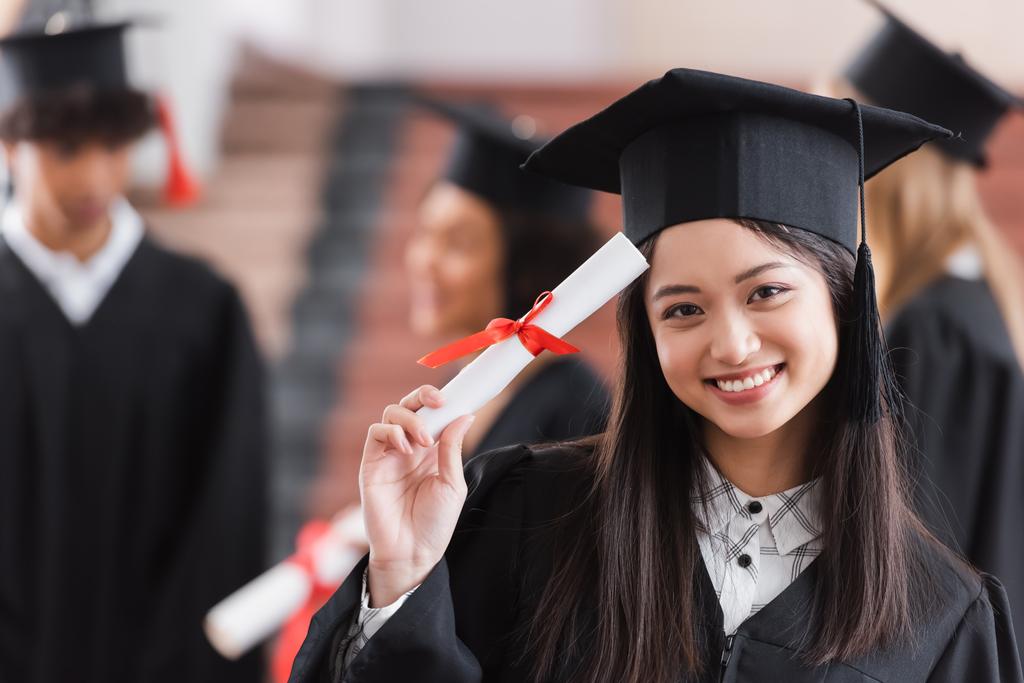 FREE CONSULTATION
Gapai mimpimu!
Rencanakan masa depanmu dengan Salak Ed
With over 25 years of industry experience and nationwide partnerships

High acceptance rates, international experience, and comprehensive support.

100% employment rate and focus on a great living experience.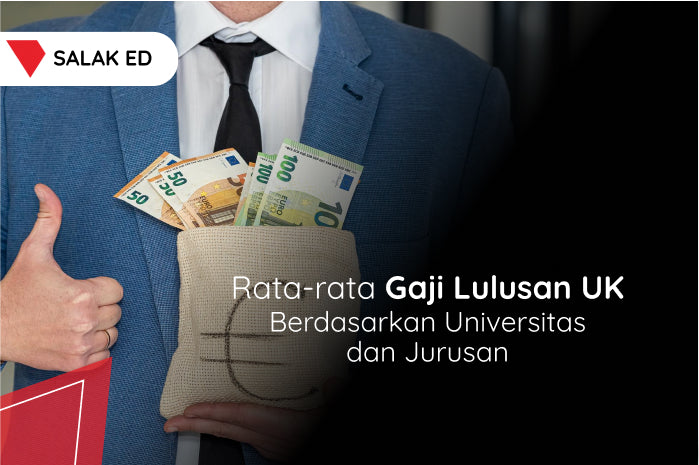 Berapa Gaji Kerja di UK Berdasarkan Universitas & Jurusannya?
Apakah kamu sedang menempuh kuliah di UK dan ingin mencari kerja di negara ini?
Jika iya, kamu mungkin perlu tahu informasi mengenai berapa gaji kerja di UK.
Pasalnya, universitas dan jurusan tempat kamu berkuliah bisa jadi salah satu penentu seberapa besar gaji yang didapatkan dari kerja di UK.  
Misalnya saja, gaji lulusan ekonomi di UK cenderung lebih besar dibandingkan dengan lulusan seni rupa.
Untuk lebih lengkapnya, yuk cari tahu perbandingan gaji kerja di UK berdasarkan berbagai universitas dan jurusannya.
Baca juga: Ketahui Berapa Rata-Rata Gaji di Kanada
Lulusan Universitas & Jurusan dengan Gaji Kerja di UK Tertinggi
Situs pembanding gaji Emolument.com telah menyusun peringkat 84 universitas di Inggris dengan menganalisis 2.400 gaji lulusan (didefinisikan sebagai mereka yang memiliki pengalaman kerja kurang dari dua tahun) dengan gelar sarjana.
Hasil penelitian ini juga meneliti universitas mana yang menghasilkan pemimpin bisnis paling banyak dan program MBA mana yang paling baik dalam hal gaji.
Lulusan London School of Economics dapat mengharapkan untuk mendapatkan rata-rata £38.000, sedikit di atas £36.000 di City University.
Cambridge (£35,000) mengungguli Oxford di tempat ketiga (£34,000). Bath, Edinburgh dan Durham, dengan £33.000, £32.000 dan £31.000, berada di peringkat berikutnya.
Cardiff Metropolitan menopang tabel, dengan gaji lulusan rata-rata £18.000, sedikit di belakang Liverpool John Moores, Goldsmiths, Anglia Ruskin, University of Central Lancashire, Queen's University Belfast dan Aberystwyth dengan £19.000.

Sedangkan untuk lulusan jurusan ekonomi mendapatkan gaji £33.000, di atas jurusan teknik dengan gaji £28.000.
Seni rupa dan desain berada di bagian bawah tabel, dengan £19.000, tepat di belakang sastra Inggris dan media, pemasaran dan komunikasi, keduanya sebesar £21.000.
Baca juga: Bagaimana Peluang Kerja di Kanada Pada Bidang Teknologi?
Tabel Perbandingan Rata-Rata Gaji Lulusan Universitas & Jurusan di UK
Untuk mengetahui lebih lengkap mengenai perbandingan rata-rata gaji lulusan universitas dan jurusan di UK, kamu bisa melihat di tabel berikut:
University
Rank
Graduare Pay
University of Cambridge
1

£35,000

University of Oxford
2

£34,000

Imperial College London
3

£31,000

University College London 
4

£29,000

The University of Edinburgh

*

5

£32,000

The University of Manchester

*

6

£29,000

King's College London
7

£27,000

London School of Economisd and Political Science (LSE)
8

£38,000

University of Bristol

*

9

£30,000

University of Warwick
10

£30,000

University of Leeds

*

11

£26,000

University of Glasgow
12

£26,000

Durham University
13

£31,000

University of Southampton

*

14

£27,000

University of Birmingham

*

15

£27,000

University of St Andrews
16

£22,000

University of Nottingham

*

17

£28,000

The University of Sheffield

*

18

£24,000

Newcastle University

*

19

£25,000

Lancaster University

*

20

£24,000

Queen Mary University of London*
21

£26,000

University of Bath
22

£33,000

University of Exeter
23

£26,000

Cardiff University*
24

£24,000

University of York
25
£26,000
Butuh bimbingan dalam mencari pekerjaan atau mendaftar kuliah di luar negeri? Kamu bisa mengandalkan Salak Education.
Kami adalah penyedia layanan konsultasi dan bimbingan kuliah dan kerja di luar negeri.
Yuk, cari tahu lebih lanjut dengan menghubungi kontak Salak Education sekarang!