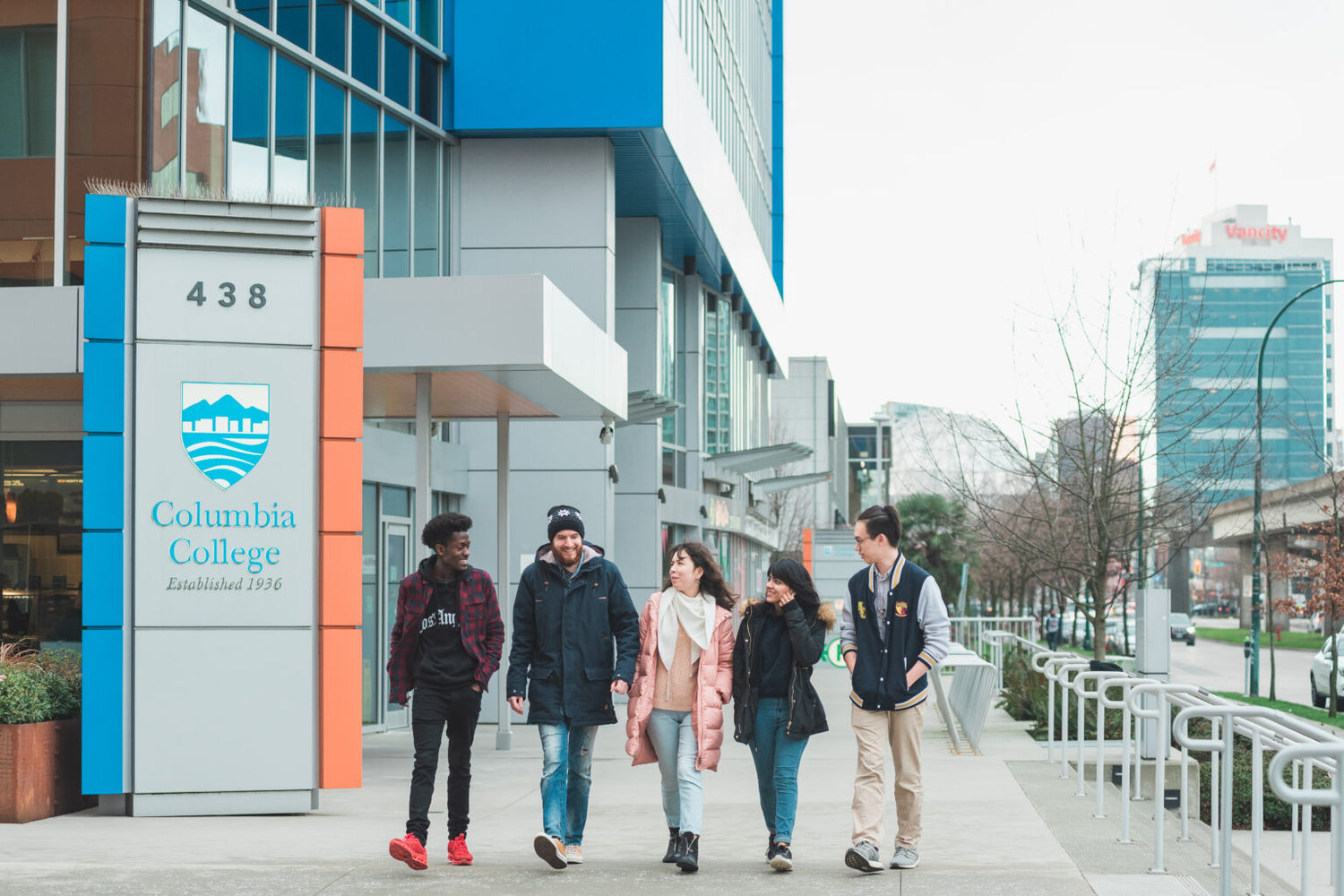 Thompson Rivers University's priority is student success. They empower their students to reach their goals with flexible learning options, individualized student services, hands-on learning opportunities, and a diverse, inclusive environment. For 45 years TRU has taken pride in providing an excellent education to every student that comes to them—from a wide variety of backgrounds and perspectives, at various stages of the learning journey. From traditional academics to trades, from certificates to graduate degrees.
TRU offers over 140 on-campus programs. TRU students apply what they learn in co-op work terms, study abroad, undergraduate research, field schools and practicums, service learning and other opportunities — with guidance and mentorship by our accessible faculty. Research, creation and innovation thrive in our open, flexible learning environment, as do TRU students.
Students will find the perfect balance of arts, culture, adventure, and academics. at Thompson Rivers University, located in beautiful Kamloops, British Columbia, 3.5 hours from Vancouver. A major centre in its own right, students will enjoy the community feeling of Kamloops, while still savouring the amenities and attractions of a large, bustling city.
Why Western University?
Location

: Kamloops has both a tightknit community feel and the amenities and attractions of a large, bustling centre. Beyond the campus students will find beautiful beaches and parks lining the junction of two rivers next to a vibrant downtown. Study and play in one's own backyard with natural features like hiking trails, cycling paths, lakes and the nearby award-winning Sun Peaks ski resort.

Arts and Culture

: Students can feed their artistic appetite in the front row of touring big-name bands or in smaller venues with local musicians. They can immerse themselves in work by prominent Canadian and international artists at the local art gallery. They can catch a thought-provoking independent film, or box office hit at one of the cinemas. Kamloops presents opportunities to join an inclusive and welcoming community with Kamloops Pride or relax, visit and chill out in one of the many locally-owned, eclectic cafés.  

Opportunities

: The choices here are limitless. There is a law school, a business school and a nursing school. TRU has options in trades, technology and engineering. They can prepare students for medical school. They offer theatre, visual arts, journalism and liberal arts. They can teach students how to be a chef, or operate a ski hill, or become a social worker, or a teacher. If students aren't sure where to begin, there are plenty of support resources to get them started.

Small Class Sizes and Student Support

: Between program advisors, counsellors, future students, awards and financial support, TRU has got students covered for any questions they have. In small classes and a tight-knit campus community, passionate professors will support and inspire students to think, interact, research, learn and engage with diverse people whether they are from Kamloops, Canada, or around the world.
Brochure
Cost and Duration

Application fee: $100.00 – $149.30 CAD

Average undergraduate program: 2 years

Cost of living: $12,960.00 CAD / Year*

Gross tuition: $21,450.55 CAD / Year*
*Estimated
Average Time to Receive Letter of Acceptance

September - December: 31+ days
Employment Rate

Data Updated September 2021. Employed within 6 months after graduation.

Agriculture/Bio Science: 84.4%
Architecture/Landscape: 100%
Business & Commerce: 95.8%
Computer Science: 94.7%
Engineering: 94.3%
Fine & Applied Arts: 100%
Health Professions: 86.8%
Humanities: 93.6%
Kinesiology, Recreation & Phys Ed: 92.5%
Law: 88.2%
Mathematics: 90.6%
Optometry: 100%
Other Arts & Science: 90.2%
Pharmacy98.0%100%97.6%99.4%
Physical Science86.2%
Social Sciences: 95.1%
Theology: 92.9%

Overall Average: 93.3%
Top Program Study

Subjects ranked in top 50:

Computer Science (25th) 
Electrical & Electronic Engineering (33rd)
Mathematics (41st) 
Anatomy & Physiology (48th)
Mechanical Engineering (49th)

Subjects ranked 51-100:

Chemical Engineering
Civil Engineering
Environmental Sciences
Material Sciences
Physics & Astronomy
Hospitality & Leisure Management Studies
Statistics & Operational Research

Subjects ranked 101-200:

Architecture/Built Environment
Philosophy 
Psychology
Chemistry
Earth & Marine Sciences
Geography
Geology
Geophysics
Accounting and Finance
Sports-related subjects

Based on QS World University Rankings by Subject.
Admission Documents
Undergraduate Level
Academic Transcript Semester 1 - 5
Admission Information Form
IELTS
Passport